Presentations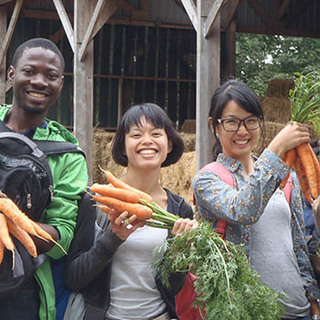 In the months of november till including march you can ask René to give a presentation, a lecture, workshop or lesson on subjects such as seed-propagation, botany, development of plantvarieties, biodynamic agriculture, problems of world-nutrition, etc.
Costs and fee etc are to be fixed by mutual arrangement.
Lecture
Lectures can be accompanied with PowerPoint presentations.
Workshop
When more interaction and activity with participants is desirable, a meeting can be arranged for taste tests (for example carrots)
Lesson
Both theoretical lessons at schools and practical lessons on the field are possible for example plant observation exercises.
Tours
In the growing season we welcome groups for a tour on our farm. The costs are decided on mutual agreement. For some groups it is fun to work on the farm for half a day in exchange for an introduction from Rene.