Who we are
De Beersche Hoeve is managed by René Groenen and Gineke de Graaf.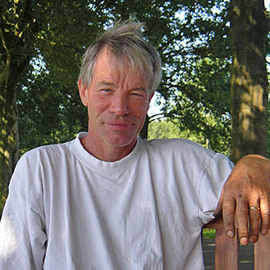 René (1959) started his career in biodynamic agriculture in 1980.Since 2000 he engaged himself fulltime in propagation of vegetableseeds and the breeding of vegetables varieties. Farms on which he worked for longer periods are therapeutic farm ' de Beukenhof'near Breda and 'Wilhelminahoeve'in St. Philipsland.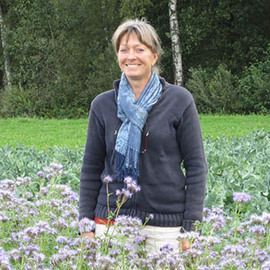 Gineke (1958) has also worked in biodynamic agriculture since 1980. Firstly on 'Nieuw Rijsenburg' in Driebergen, later on 'de Beukenhof" in various functions. Besides the work in the garden Gineke makes the preparations and takes care of the bees.
De Beersche Hoeve has two fulltime employees: Jeroen Benschop (1981), who is responsible for the vegetable garden (2,5 acre) and Teun Luijten (1989). Besides that we have helping hands from several part-time workers and trainees.